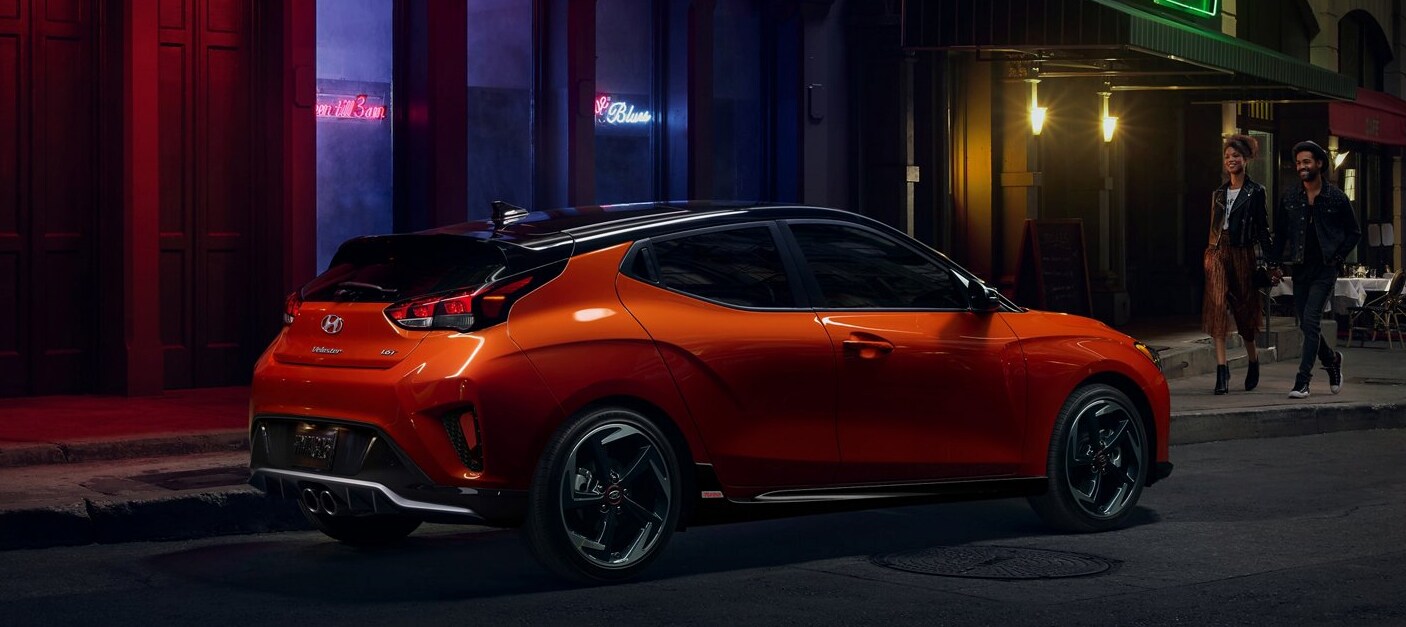 Exterior
The 2020 Hyundai Veloster is a one-of-a-kind ride that'll leave heads turning and pulses pounding. In addition to its two front doors, this hot hatchback has a third passenger-side rear door that makes accessing the back seats extremely easy. The 2020 Veloster offers five trims to choose from, 3 of which are turbo charged yet still highly fuel efficient. The rear of the Veloster is fully decked out with a rear spoiler and diffuser, available LED taillights, and dual center-mounted exhausts with chrome tips.
Interior
The Veloster's cabin seats four adults and features solid craftsmanship throughout. Unlike a standard two-door hatchback, the Veloster is built with one long door on the driver's side and two shorter doors on the passenger side. The addition of the third passenger-side door makes it easier for those in the back seat to enter and exit the vehicle. With the rear seats in place, the Veloster provides 20 cubic feet of cargo space. This expands to 44.5 cubic feet with the rear seats lowered. All trims are equipped with Apple CarPlay and Android Auto for seamless device integration. The list of available upgrades is lengthy and impressive.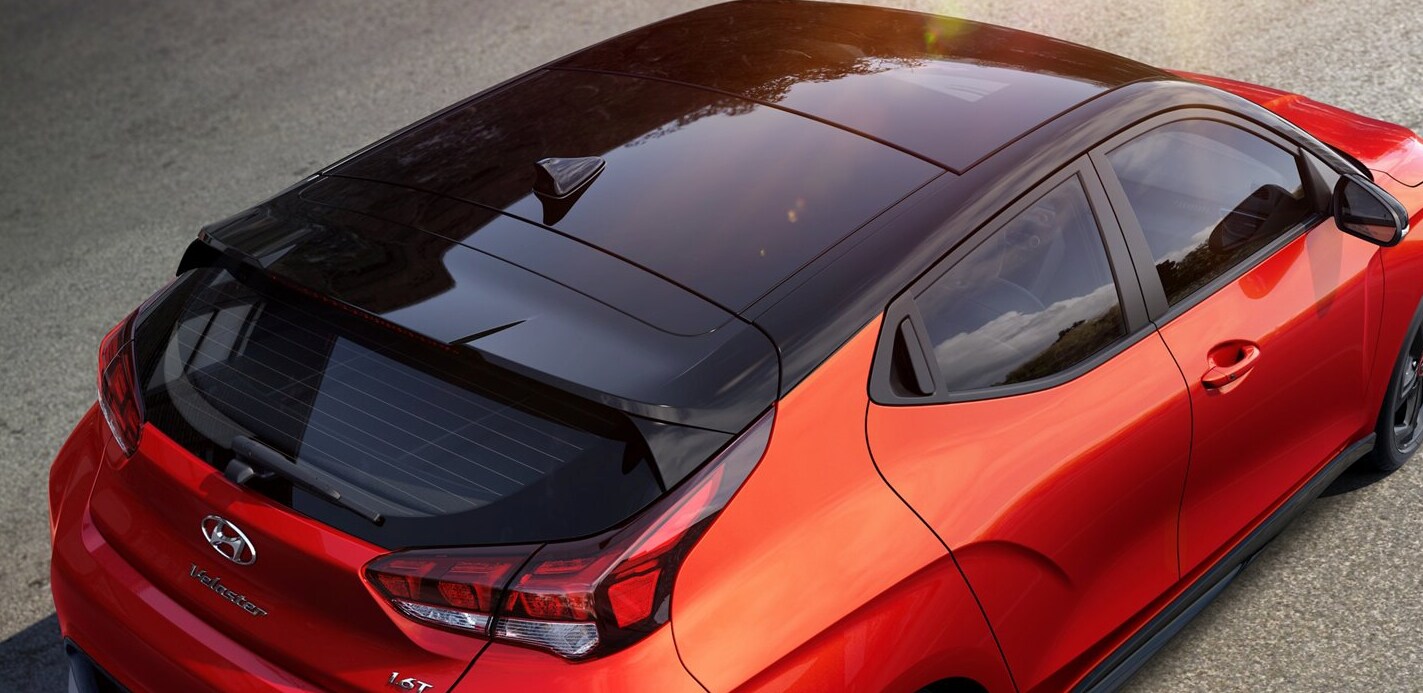 Performance
The 2020 Veloster provides buyers with 2 power options. The base engine is a 2.0-liter four-cylinder that generates 147 horsepower, 132 lb-ft of torque and 28/34 mpg city/highway. All trims with the Turbo descriptor are powered by a turbocharged 1.6-liter four-cylinder engine that provides 201 horsepower, 195 lb-ft of torque, and 27/34 mpg. With all models, power is sent to the front wheels, and transmission choices include a six-speed manual, a six-speed automatic transmission, and a seven-speed dual-clutch automatic transmission. The Veloster Turbo Ultimate shots from zero to 60 in 6 seconds flat; a full second faster than the Honda Civic.
Safety
The 2020 Veloster comes with a slew of advanced safety features to keep you safely hugging corners. Hyundai's SmartSense completely surrounds you and your passengers with a wide range of features that automatically look out for you. From cameras to ultrasonic sensors to radars, Hyundai's sophisticated network acts as extra sets of eyes when you drive or park. Available features include HighBeam assist, Forward Collision-Avoidance Assist, Driver Attention Warning, Lane Keeping Assist, Smart Cruise Control, Blind Spot Collision Warning, High Beam Assist, and Rear Cross-Traffic Collision Assist.
Make an Inquiry